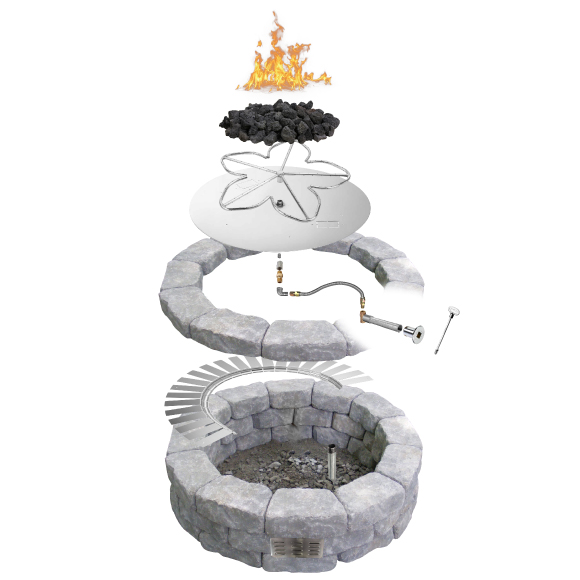 What do we mean when we say customized?
Customized projects means that you can still design the fire pit of your dreams, but utilizing our turn-key solutions to build the perfect fire pit. We have a wealth of written guides & videos to explain how to get the job done using products already listed on our website.
Since these products are mass-produced by our manufacturers, you'll be able to benefit from more economical costs and faster shipping times.
The above photo illustrates the use of one of our DIY Fire Pit Kits that we regularly stock in a wide variety of shapes & sizes. Nearly all "custom" projects we consult on can be completed with a fire pit kit like the one shown above.